Outlandish Thoughts: Monsters and Mercy
Sorry everyone, had to skip posting a week so going to go off my usual script and posting my thoughts on the last two episodes and this will be more focused on personal thoughts than normal, so you have been warned.
I've been trying hard, as a book reader, to not let that influence the coverage I'm giving to the show too much this season.  In the past, The Lovely Erica and I did do some reader/viewer commentary, but we also realized the show is the show and the books are the books. But the last couple of seasons I've been trying to focus more on the show than the books. With that said, this season has been a struggle on that front for a variety of reasons but the main two are Murtagh Fitzgibbons and now Stephen Bonnet.  But more on that later.
*SPOILERS AHEAD*  If you have not watched episode 10 or any of this season, or read the books past The Fiery Cross proceed with caution because I will not keep this post spoiler-free.
So here are the things that have weighed on my mind after the last two episodes:
Jamie and Roger
I've really enjoyed watching the understanding starting to form between Jamie and Roger.  It's been an understandably slow process, but these last two episodes have done a great job of building the foundation between these two characters.  They may never be the best of friends, but they are starting to settle into a rhythm.
Last episode it started while Roger was trying to keep Jamie alive after a snake bite, and this episode because they were joined in their mutual need for revenge against Stephen Bonnet.  In the midst of all this there has also been individual character growth.  For Jamie, we've watched him confront his own pride when he is adamant about not living without his leg – which Young Ian rightfully calls him out on seeing as his dad and Fergus both live and have full lives with missing limbs.  And also, his own mortality.  Not that Jamie hasn't faced that before but being laid low by a snake versus in battle are two very different things.  Sometimes even the King of Men has to be reminded he is mortal and fallible. (and in the end, Claire did not have to cut off his leg…phwew!)
For Roger, we've observed him starting to find where his strengths in this 'world' lie and accept they are not the same as Jamie and other men, but he does have his own set of skills.  He's saved their crops. He braved going to the enemy's side right before battle to try and save the life of Jamie's godfather. In a way he saved himself from hanging by putting his hand in the noose and buying himself some time that gave Bree, Claire and Jamie the chance to find him and save him.  He had the foresight to save the snake head that allowed Bree to use a fang to create a syringe.  He's definitely coming into his own during this time.
And the two of them are starting to find their way forward with each other.
Stephen Bonnet's Finale
Not even sure where to begin here, but let's start with the fact that I guess the writers for the show felt this would be all they'd need from Bonnet's character, so they skipped ahead to his death which doesn't happen until the next book in the series.  They just combined all the elements of the different encounters in the books and put them in one episode.  So Bonnet dies early and Murtagh gets to live longer.  It pays to be the good guy.
That's not really my issue, although I don't think they really gave enough weight to Bonnet's fear of drowning to make his last scene feel like the poetic justice it is.  I get there are plenty more antagonists to choose from, but he is a wee bit essential in some ways.  However, it's done, moving on and goodbye Bonnet.
My issue is how Brianna's character was handled in this.  As I said, this is several encounters with Bonnet rolled into one, and because of that, every action Bree takes while with him puts her firmly in the "insipid heroine" category and while I have my own issues with Bree, she is definitely not an insipid heroine.
Why she would pick up a book with drawings that clearly would have nothing to do with the story of Moby Dick is beyond me.  Why not have her pick up another novel or at least a book with just words?  Bonnet is illiterate, not an idiot. You can bet your ass he picks up the book she was holding and he'd know in a heartbeat that was not the story she was reading him.
Then the whole scene with her talking about going to get Jemmy and then they'd come back to him.  Really?!?!?  If this had taken a couple of episodes I might buy she'd make that play because we'd get to see them spending more one on one time together, but as it stood, that just made her look stupid. Why would they do that?  She's smarter than that. We're all smarter than that, we all know Bonnet would never fall for that.  She made a syringe out a snake tooth for goodness sake, she couldn't find one thing to use as a weapon?  I don't care how it was done in the books at this point, if you're accelerating the timeline, then do the character some credit.
The only thing they did for Bree in this episode is they allowed her to be the one to take Bonnet's life in the end.  That alone gets my standing ovation.
But while I'm on the subject of how I feel they've mishandled some of the female characters this season, let's talk about the love affair between Jocasta and Murtagh.
Why?
From the first moment Murtagh showed up last season I've been struggling with the joy at having his character there and the issue of trying to figure out how he was going to fit into the plot since at this point in the books he is very much dead.  His inclusion in the rising tensions amongst the Regulators and Governor Tryon felt like a natural fit. I think it was a good way to give Jamie that push and pull between his oath and his conscience while he tries to ride the tides toward Revolution.
What I did not need and felt dragged everything down was Murtagh's romance with Jocasta.  It really sat like a stone in my gut the moment we realized what was going on, because I knew there was no way it was going to end well and I just felt it was not needed to put her character through that type of turmoil.  It actually kind of angers me, to be honest.  I don't see any value in dragging Jocasta through another doomed love affair just to throw Murtagh a love story.  Because make no mistake, this was all for Murtagh's character, not for Jocasta's.  I felt it cheapened her story, forcing a type of vulnerability on her that was unnecessary.  Again, this my own opinion and I know others feel differently, but I just believed it served no purpose.  We could have learned about the tragedy of her daughters another way and one that would have been more poignant, rather than 'I have to give you up because I can't be with a man like you'.
I hate being negative about the show.  I love the show, I think all the cast and crew have done an amazing job adapting Gabaldon's books.  I understand changes have to happen to help with plot, pacing, etc. which I think is why I expect more.  I expect a higher level of respect for the female characters in the show which is why I have such an issue with the two points above.  And there have been a lot of positives, don't get me wrong, but these I just had to get off my chest.
Ack!  The next episode is Droughtlander Eve.  NOOOOOOOO!!!!!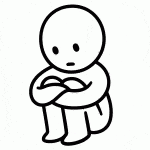 Share on Facebook