Outlandish Thoughts: Season 5 is here!
It's official…DROUGHTLANDER IS OVER!!!!!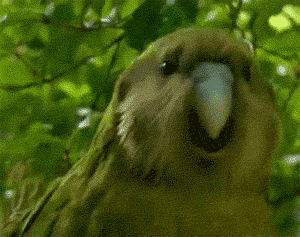 Here we are everyone, The Fiery Cross! Not sure about other readers, but this is still my favorite book in the series so color me excited.  This season promises to be full of twists, turns, triumphs, and heartbreaks (like every season) and the first episode does a great job setting this up.  So here are my top moments from this episode.
Bree's and Roger's Wedding!
Before we unpack this event can I just say:
I'm taking bets now on how many Bree wedding dresses we'll see at the Cons this year and I'm ok with this because it's a beautiful gown – so cosplayers get cracking!
I'm making a Pinterest idea board based on this wedding ASAP! Everything, everything about it was perfection.
Now that we've gotten those things out of the way let's focus on how much happened during this little event.
The Fraser's and MacKenzie's are linked once again.  Their destinies seem to be bound together inextricably, only this time the Fraser has the upper hand.  The scene with Jamie shaving Roger and then the modifications Jamie had done to the ring Roger had made for Bree – it's like poor Roger is going to be the whipping boy for all the little slights Jamie took at the hands of Colum and Dougal.  And as much as I'd like to talk about all the Bree and Roger moments, the wedding did seem more of a catalyst for other characters.
First, let's not talk about everyone who is present for this momentous occasion, but who isn't.  Ian.  It feels incomplete without Young Ian there which begs the question of why is he not there?  Hopefully, this will get answered in a future episode.  Then there's all the Redcoat representation – Governor Tryon, his soldiers and the best of all Lord John Grey!  Ok, I might be a wee partial towards the latter. We know Tryon being there will not bode well, but more on that later.
Then there's Jocasta.  Aside from having her heart broken by Murtagh (save us from men trying to be noble by sacrificing their happiness for a woman's – when what they're really doing is making both the woman they love and themselves miserable – but I digress), she once again proves herself to be a very sly woman.  Manipulating Roger into claiming wee Jem as his own wasn't too hard though, let's face it.  She clocked his pride pretty quickly and used some perfectly placed reverse psychology.  Jocasta might have her faults, but for her time, she's a b*d*ass woman worth some admiration.
But let's get back to Lord John Grey!  Mostly because he drops a bomb on Jamie and Bree, although neither is aware the latter is listening to their conversation…
Steven Bonnet is alive!
Eek! Eek! Eek!  Bree's just starting to get her life in order and this ghoul has to show up again.  Well, at least the specter of this ghoul.  Of course, this throws a shadow on Bree's happiness.  I give her credit for not letting the memory of Bonnet ruin her wedding night, but it's definitely going to haunt her as we see later that night when Roger reaches for her in sleep.  These two can't catch a break.  You just know this predicament is going to cause a lot of problems.  Also, what about Jem?  If Bonnet ever crosses their paths again and sees the child…let's not go there yet.  It does not bear thinking on.  Let's talk about something pleasant. Fraser's Ridge!
Fraser's Ridge is starting to really form, people are starting to settle the land around the main house, and everyone is together but we know this can't last, as evidenced by the smile Governor Tryon gives Jamie during Bree's and Roger's wedding.  That is confirmed when he essentially tells Jamie he can hunt down and deliver the outlaw Murtagh to The Crown or he can kiss Fraser's Ridge goodbye.  To say Jamie is between a rock and a hard place is putting it mildly.  But getting back to Fraser's Ridge – allow me to go book fangirl here for a moment.  OMG FRASER'S RIDGE!!!!  How many years have I spent reading about this place and seeing it in my head, but now to see it being built and put together….squeeeee!  I can't contain my excitement and am eager to see how it keeps coming together.  But that's all I'll say for now so I don't give away any spoilers.  Getting back to Tryon and his ultimatum… Jaime vs. Murtagh!
This is an intriguing turn of events.  From the perspective of someone who has read the books this is a completely unknown factor because Murtagh has been long dead, so how this will all play out is a complete mystery.  What isn't a mystery is how this has the potential to be one of the most gut-wrenching storylines in the entire show up to this point.  Watching Jamie release Murtagh from the vow to Jamie's mother was gutting, but if Jamie really has to hunt Murtagh down and catches him I can't even imagine how horrific that will be.  Let's just hope that Jamie can stretch this out long enough to come up with a plan to protect both Murtagh and The Ridge.  Also, the moment when Jamie tells Murtagh to be hard to find…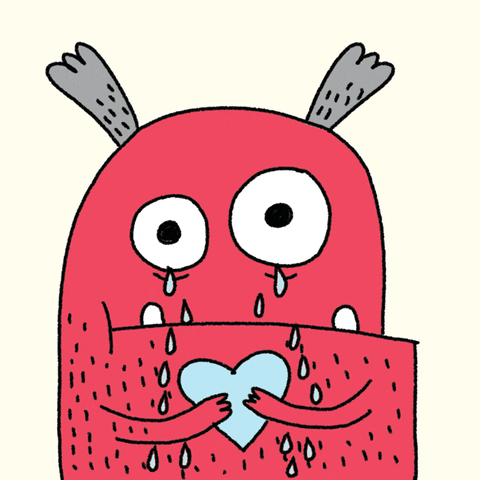 Jamie knows he has to get ahead of this situation and find a way to ensure he's going to have his own men loyal to him and The Ridge.  Men he can count on to assist him in not killing Murtagh and to stand with him against The Crown if and when the time comes (remember Claire has told Jamie about America's Revolution). So he hatches an ingenious plan…
Jamie – King of Men!
Jamie has been cheated out of his right to lead his own clan for essentially his entire life, so how epic was this moment? I've enjoyed Sam Heughan as Jamie, but there are times – as a reader – where there is a distinct difference between the show's portrayal of Jamie and the one portrayed in the book. Then there are those moments – like this one – where screen and book Jamie merge in fabulous alchemy.  Sam really plays this scene to perfection.  You feel the how large this occasion is and the risk Jamie is taking walking a fine line between keeping his oath to The Crown and his natural need to rebel against the tyranny around him.  First off, Jamie in his full kilt once again – YES PLEASE!  Next, lighting the cross on fire (ahem – a fiery cross – ahem) and giving his rousing speech. Finally, calling on the men of Fraser's Ridge to pledge their oath to him, just like we witnessed way back in Season 1 when all the members of clan MacKenzie pledged their fealty to Colum.  Which leads me to my last moment…
Roger Pledging Allegiance to Jamie!
Roger is an outsider still, he knows it.  His time in the 18th century hasn't gone too well and he knows that everyone is questioning his commitment – to Bree, to their son, to the Fraser's, to remaining in the time Bree wants to settle down in.  He's been trying to find a way to prove he is here for his family, but he's learned through Jocasta's confrontation that not even his marrying Bree has quelled those doubts.  So here is the perfect moment.  Before everyone at Fraser's ridge – whether part of the Fraser's inner circle or those just starting to settle amongst them – he can pledge his oath to Jamie and show them all he's committed.  It's a brilliantly manipulated moment.  This oath will prove to people Roger is loyal to his family and give Jamie leverage to keep Roger (and through Roger Bree) close to his side.  Can't help but feel this is going to become both a shield and wedge.  Also, let's appreciate the irony of having a MacKenzie pledging his fealty to a Fraser.
So that's it folks.  Droughtlander is over and Season 5 is off and running.  What did you think about this episode?  Drop a note in the comments and let me know.
What's up for Episode Two:
As Jamie continues to hunt Murtagh with the aid of the zealous Lieutenant Hamilton Knox, he's forced to consider whether or not he's on the right side of history.  Meanwhile, when a resident of Fraser's Ridge dies from a preventable ailment – which had been exacerbated by an ill-informed, though well-intentioned, use of folk medicine – Claire considers using modern methods to keep the settlers safe.
Share on Facebook